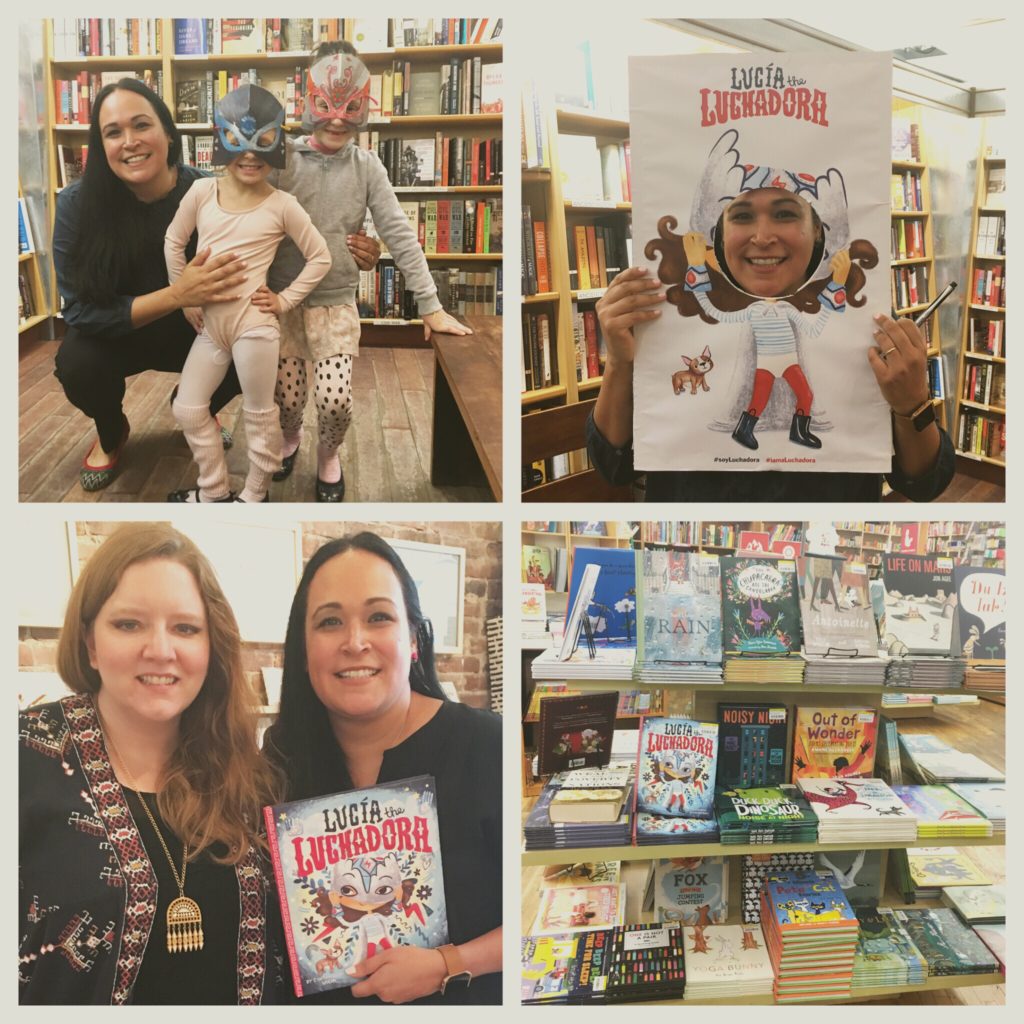 I was in NYC from March 25-28 to kick off my two-week book tour for Lucía the Luchadora. It was my first trip back to the States since moving to Nairobi in late December, so it was SUPER exciting to be home. I've been hanging out in sandals and sunscreen all 'winter' long. My mind hasn't made the below-the-equator switch yet and it's actually 'summer' here. So, instead of being sick of the cold by this point in early 'spring' as I would have been if I was still living in D.C., I was actually happy to put on a pair of thick, warm socks and a comfy coat and see the gritty mounds of weeks-old snow taking up parking spaces on the crammed city streets. Also, while Kenya has some of the best coffee in the world, it's not that easy to find a cup of delicious drip brewed coffee in Nairobi (my go-to place is Java House), but in New York, you're guaranteed fresh coffee on every corner. Every. Single. Street Corner. Praise for convenience. 🙌🏽☕️
The flight from Nairobi to NYC took about 21 hours. A bit exhausting, yup, but I was ready to see a show on my first night in town, so my good writer friend Miguel Angeles got us tix to go see John Leguizamo: Latin History for Dummies. Jumping into Latinidad was the BEST way to jump back into America, especially because my Latina identity is strangely invisible and not obvious living in Kenya. I've been mistaken for a dozen other ethnicities, but never Latina. And c'mon, I'm textbook Latina. My mind is still processing this new life of living as a Latina in Africa. It's kind of a mind boggle.
On to the book tour …
My first book tour stop was on Saturday at McNally Jackson bookstore. I did a story time, signed books and helped kids craft their very own lucha libre masks. My sixth grade math teacher from my small town in South Texas and a former colleague that I hadn't seen in ages showed up unannounced, which was just made my heart so happy. It was like that for the whole book tour. I got to see so many faces I hadn't seen in real life in forever. I'm thankful for all the love and support of friends and family.
That Sunday, I visited powerHouse on 8th bookstore in Brooklyn. It's one of the two Brooklyn bookstores owned by my publisher POW! kids books. I got to meet my wonderful editor Jordan Nielsen for the first time, too. Jordan did an amazing job in shepherding the book through as the words and illustrations and layout were all combined so beautifully.
On Monday, I visited two Brooklyn schools – P.S. 1 The Bergen School and P.S. 310 The School for Future Leaders – thanks to the great folks at the Brooklyn Public Library, who set up the visits. On Tuesday, I visited P.S. 3 The Charrette School in Manhattan.
I also visited the studios of Latino U.S.A., the radio show that airs on NPR. I sat down with host Maria Hinojosa to talk about Lucía.
And then I was off to Texas on Wednesday … more on next post.