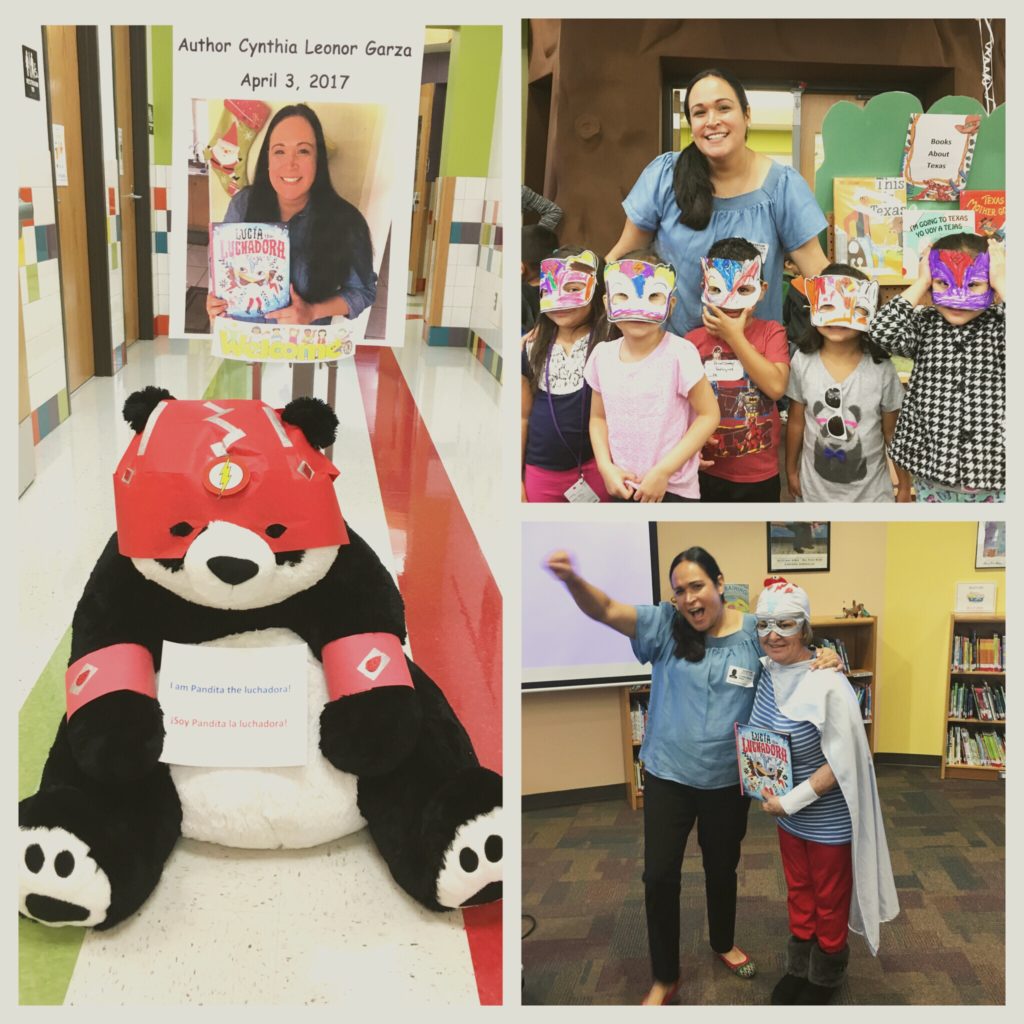 Austin is always amazing, but in the spring, it's especially nice. I had a terrific few days in the city while on my book tour. First stop was a Saturday morning story time and book signing at BookPeople.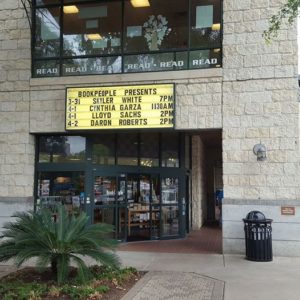 A few months earlier, I asked my FB friends who lived in Austin what their favorite bookstore in the city was, and hands down, most said BookPeople. So, I was super happy to visit. The bonus: arriving and seeing my name on a marquee!
**She blushes!**
Okay, that was cool. But actually, the real bonus was seeing friends I hadn't seen in forever here – friends from growing up, from college, folks I've worked with, friends who are like cousins, my BFF since elementary. Plus, their kids. And of course, I loved meeting new folks and little lucha fans.
In the afternoon of that same day, I visited another great bookstore, BookWoman, and did another story time and a coloring activity with the kids. It was also a great visit and I snagged some terrific books for myself to take back to Nairobi with me. Because Girl Power is a way of life no matter where you're living in the world.
On that Monday and Tuesday, I visited a few schools: Uphaus Early Childhood Center, YPW Westlake and Graham Elementary School.
Uphaus ECC was an especially fun visit. Check out the photos of Uphaus ECC librarian Denise Graham, who dressed up just like Lucía the luchadora! And she dressed up the school mascot, an oversized stuffed panda, as Pandita la luchadora, too. As I was signing in at the front office upon arrival, a young woman next to me gasped when she saw me and said, "OMG, you're the author!" I was surprised, and was like, yeah, how do you know? And she said, "There's pictures of you all over the school!"
There sure were. I was totally wowed by the preparation Ms. Graham put into the visit. The kids had even made their own lucha libre masks. Uphaus is so lucky to have such an enthusiastic and caring librarian.
I also received a wonderfully warm reception at Graham Elementary. I got to speak to second graders there, which was totally different than speaking to pre-schoolers who are more into sharing thoughts than asking questions. I fielded some excellent questions about writing from the Graham students.
I also loved that they wore capes that day. A towel. A blanket. Doesn't take much to be a superhero!